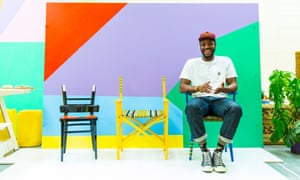 Designer Yinka Ilori was born in east London in 1987 to British-Nigerian parents and studied furniture and product design at London Metropolitan University. His work draws inspiration from the Nigerian parables and African fabrics of his childhood. For the second Dulwich Pavilion, Ilori has collaborated with the architecture practice Pricegore to create The Colour Palace, a bright, patterned structure in the grounds of Dulwich Picture Gallery, London SE21, until 22 September.
1. Music
Dave: Psychodrama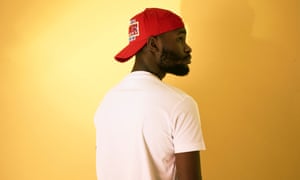 I've been a fan of Dave for a while and I've been playing his debut album Psychodrama day in, day out since it was released in March – it keeps me gripped from start to finish. Dave is a very intelligent young rapper from south London, just 21, with a gift for storytelling. On the album, he talks about really relevant things like depression and mental and physical abuse. It's good to see someone with a major platform – Psychodrama went to No 1 in the UK – using his voice in a conscious way. And he can make you dance too, with tracks such as Location, featuring Burna Boy. I just love what he does.
2. TV
When They See Us (Netflix)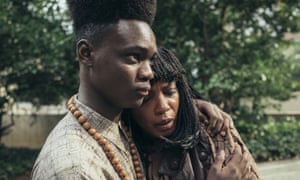 I finished this four-part Netflix series a few days ago and it left me in tears. It's a drama about the Central Park Five, a group of black kids who were falsely accused of raping a white woman in New York in 1989. The police forced them to admit to a crime that they didn't commit and they ended up spending up to 13 years in prison. In 2002, the real culprit confessed to the rape and their names were eventually cleared. It's a really sad and emotive series, brilliantly directed by Ava DuVernay, which shows how corrupt and racist the whole system was – and still is. I'd be shocked if anyone watching it doesn't shed a tear.
3. Place
Balogun market, Lagos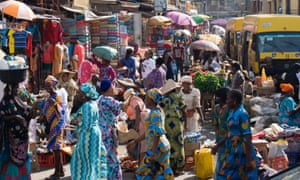 The Colour Palace, the pavilion I co-designed for the Dulwich Picture Gallery, is very much inspired by my visits to Nigeria – I go over five or six times a year – and in particular markets in Lagos, such as Balogun. Imagine Portobello market, but 10 times the length, in 40C heat, with blazing colours everywhere and huge crowds filling the streets. It sells everything fabric-related – Nigerian lace, Dutch wax prints, aso-oke – and it's really beautiful. Nigeria is a very expressive country and the way people dress is a big part of that, so clothes and fabrics are important.
4. Restaurant
Ikoyi, London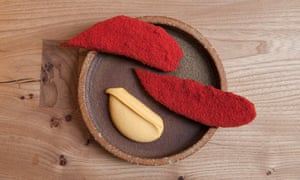 I've been to this modern west African restaurant in central London a few times recently and I really like it. They're experimenting with traditional Nigerian dishes such as jollof rice and suya and finding new and interesting ways of presenting them. Visually, the dishes are really exciting: for one starter, a fried slice of plantain is dipped in raspberry dust and served on a black plate with a white Scotch bonnet sauce. It's all very beautifully displayed, but delicious too. The interiors are great as well, and there's a nice ambience: it all makes sense. If I could afford it, I'd eat there every day.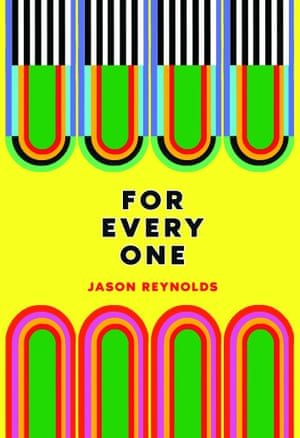 5. Book
For Every One by Jason Reynolds
I designed the cover of this book, which is a rallying-cry for dreamers. It's written as a poem in the form of a letter and it says that no matter how young or old you are, it's OK to dream, and you should hold on to your dreams and never let them go. Jason Reynolds is an American author who writes mostly for a younger audience, but this book is for people of all ages. It's very easy to read, and that's the beauty of it. It gives you energy to be what you want to be and keep going, no matter how big your dream is.
6. Poetry
Poetry Slam at the Roundhouse, London
A friend of mine invited me to the annual Poetry Slam final at the Roundhouse a couple of weeks ago. I'd been to rap battles before, but this was my first time going to a poetry event and I'm so glad I went. It's an open-mic affair with 12 poets on stage doing two rounds of poems each. The standard was really high and the guy who won, Kareem Parkins-Brown, really made me laugh – his winning poem was very funny on gentrification, but with a serious point. It was an incredible evening. I'll be going to a lot more poetry events from now on.
["source=theguardian"]